Handmade

Materials: copper, glass, rubber
This feeder is for those of you who are all about that MODERN and MINIMAL look.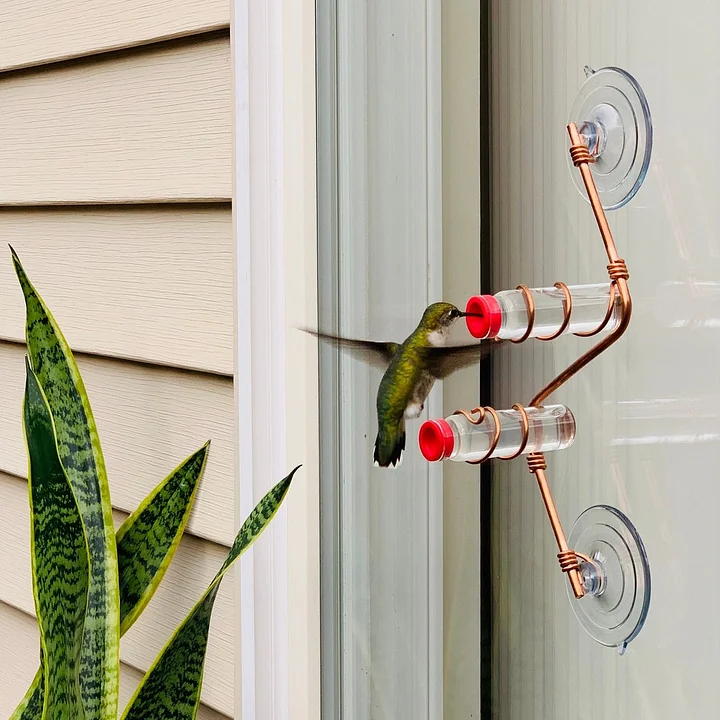 STICKS DIRECTLY TO YOUR WINDOW - The specially suction-cup design allows you to watch hummers up close from right behind your window!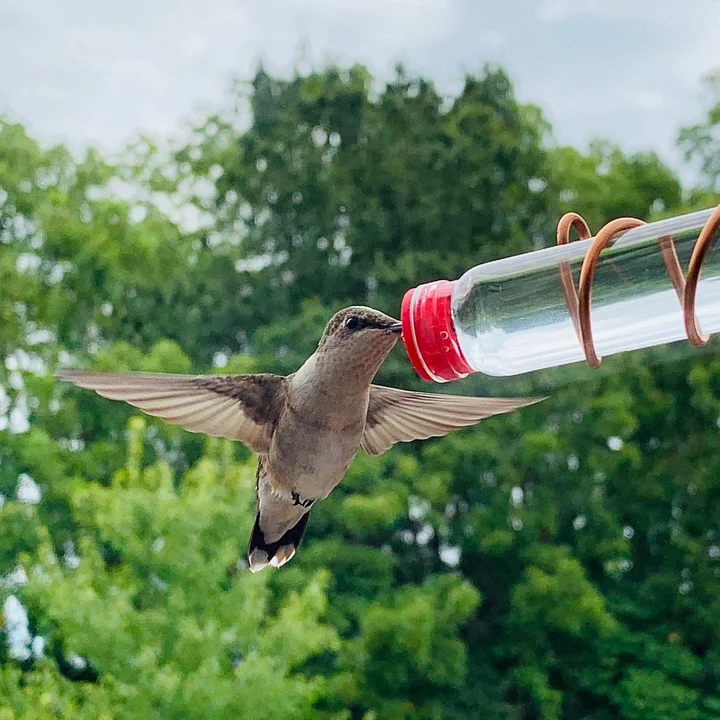 MADE FROM SOLID COPPER WIRE - This handcrafted feeder is built from 100% solid copper wire. We guarantee you the highest quality feeder!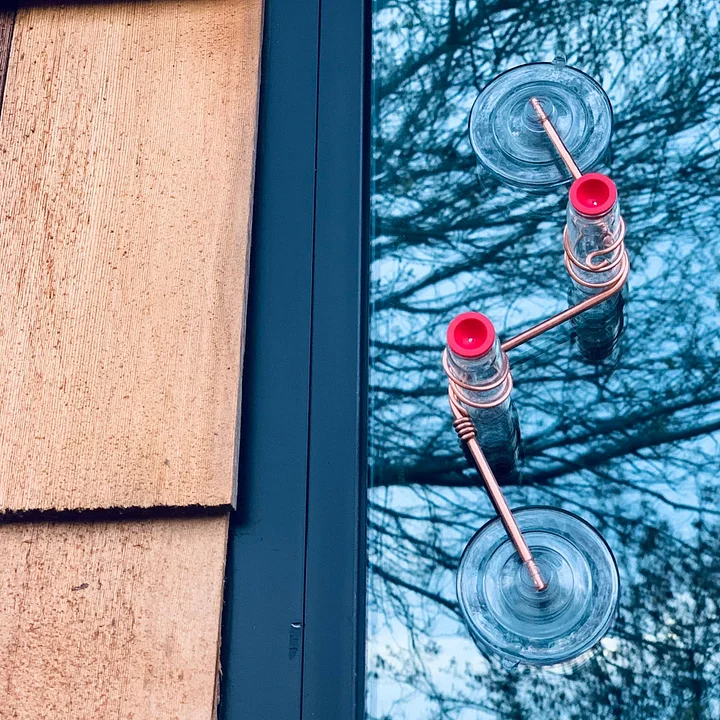 EASY-FILL/EASY CLEAN GLASS BOTTLES - No more wasting your nectar, or cleaning a bulky feeder, with our easy-fill/easy-clean bottles; simply twist and pull to remove and refill our solid glass bottles; store extra bottles in your refrigerator for an easy swap!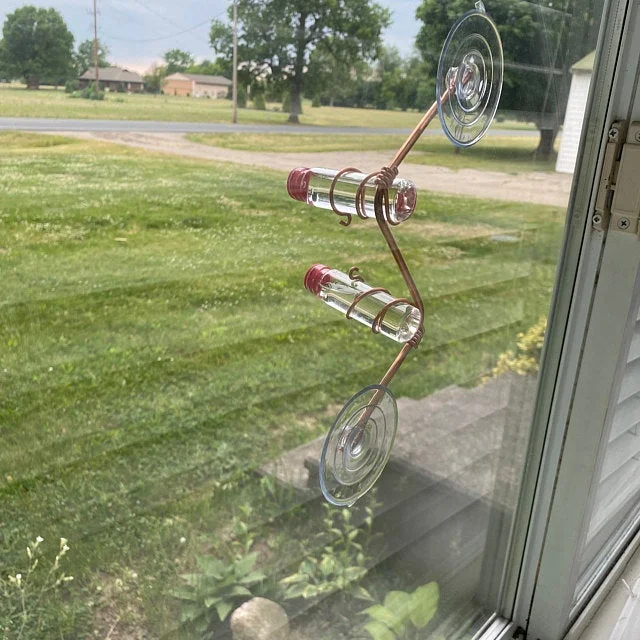 TRENDY DESIGN - Feed your hummingbirds in style, with our modern, minimal, and geometric design!
CREATE YOUR OWN GRID - Combine multiple Geo Feeders, to feed more hummers and create your own trendy grid!
SIZE: 4" L x 3" W x 10" H

NOTE: We use pure copper for our handcrafted feeders, so you may notice some irregularities in the copper color of your feeder. Pure copper acquires a patina over time, enhancing the natural look of the feeder. If you want your feeder to keep its shine, we provide simple instructions on how to do so.